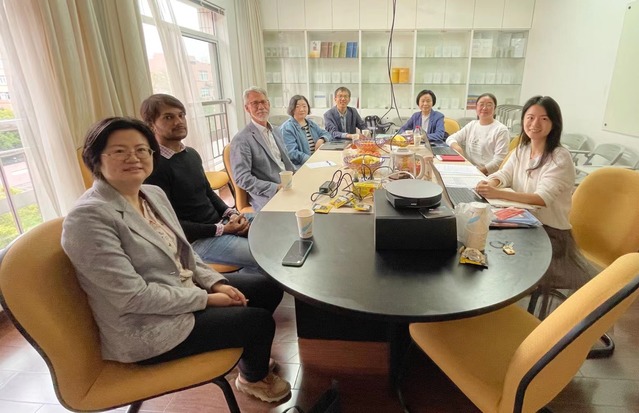 跨文化研究中心成立于2006年,是学校早期成立的一个校级研究机构,也是一个国际化特色鲜明的机构。15年来,研究中心秉承"发展学科,旨在育人"的宗旨努力整合学校多语种语言学科和复合型学科资源,开展跨学科研究。研究中心聚焦研究前沿、兼顾传承创新、展开国际交流、回应社会需求,形成"教学—科研—国际交流-社会服务"四位一体,成为一个享誉国内外的跨文化研究高地。这不仅是跨文化中心的发展特色,也是上海外国语大学"双一流"建设中始终坚守的价值立场与本质追求。中心出版了引领性的跨文化研究系列丛书,完成了多项科研攻关课题,打造了完整的本硕博跨文化交际课程体系,编写了具有开拓、创新价值的跨文化交际与研究教材,开发了全国高校学生跨文化能力大赛,中心团队建设的国际慕课入选国家首批精品课程、国家一流课程名录,并荣获上海市教学成果一等奖。迄今,研究中心主编出版了9部《跨文化研究论丛》,发表SSCI高影响因子期刊论文27篇,出版学术专著20余部,发表国内期刊论文百余篇。这些研究成果奠定了中心在国内跨文化研究领域的领先地位。
With a history that dates back to 2006, the SISU Intercultural Institute (SII) is one of research institutes early established at Shanghai International Studies University (SISU) with distictive international features. For the past 15 years, the institute has always upheld its value - Developing a Discipline to Develop People. Drawing on the university's strengths in multi-language programs and multi-disciplinary resources, SII has integrated multi-disciplinary research in the cultivation of international-oriented talents, the development of intercultural communication (IC) reserach and international cooperation, and provided intercultural education, consulting, and training for schools, companies, and public institutions, forming a four in one development mode.
Standing in the forefront of intercultural research in China, SII has made remarkable achievements for 15 years. The institute has carried out many major research projects, publishing 27 papers in SSCI, more than 100 papers in Chinese academic journals, and over 20 academic monographs. It also has built a comprehensive curriculum for undergraduate, graduate, and doctoral students, and published a series of IC textbooks that provides an innovative approach to IC education. With pioneering research into IC, the institute has published 10 volumes of Intercultural Research which focus on cutting-edge research on the intercultural field in a variety of areas and provided academic support for SFLEP Cup National College Students' Intercultural Competence Contest (SNICC). And it's MOOC course - "Intercultural Communication" - has been selected as one of the country's first model MOOCs and won the first prize for Shanghai Teaching Achievement Award in 2018.
As one of research institutes at SISU, SII has developed advances in intercultural research to promote the development of first-class discipline at SISU. As an internationally recognized academic institution, the objectives of the SII are consistent with SISU's guiding principles toward establishing an active and creative platform for the human development of internationalized graduates engaged in and contributing to our "global village".
跨文化研究中心十五周年纪念册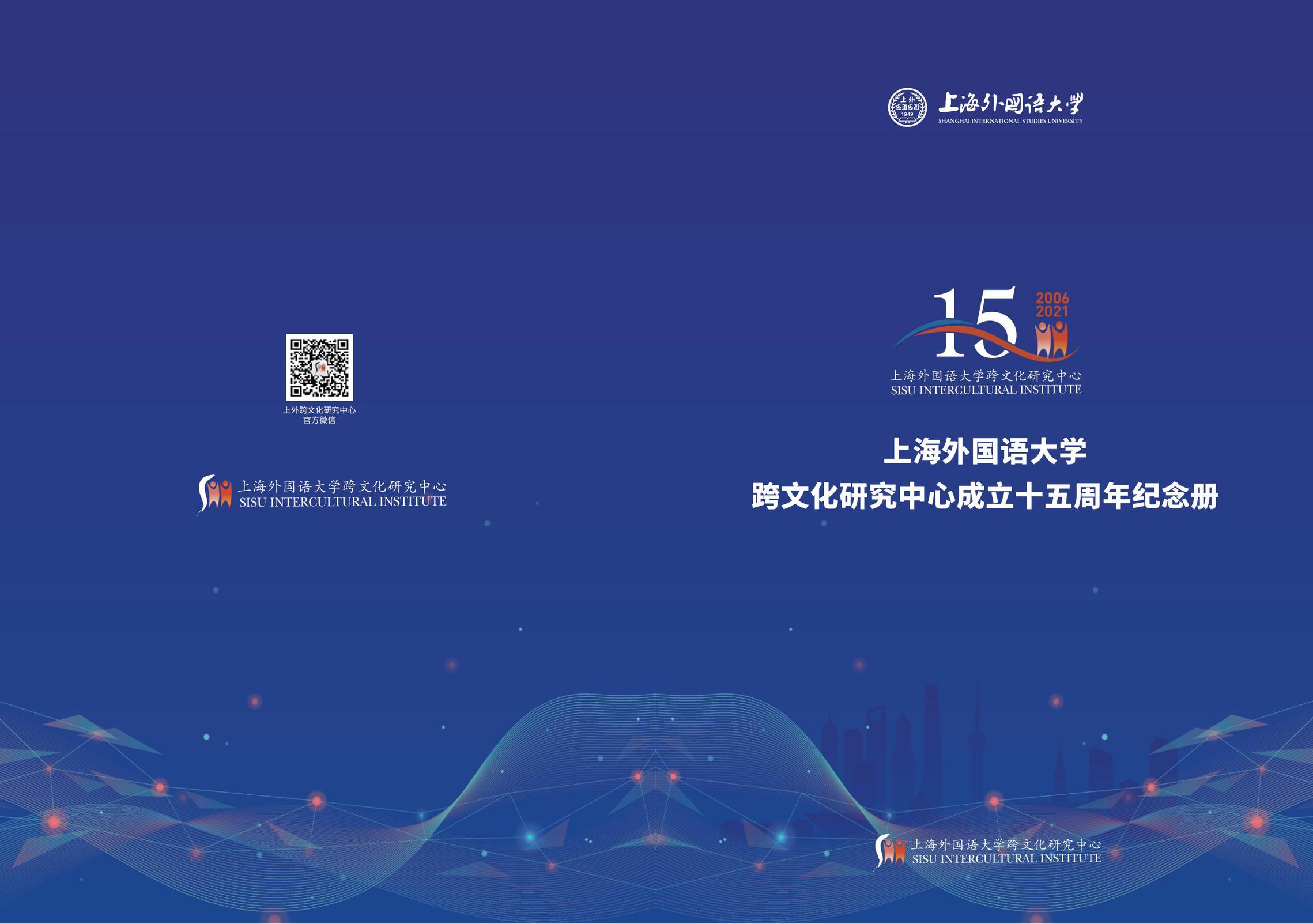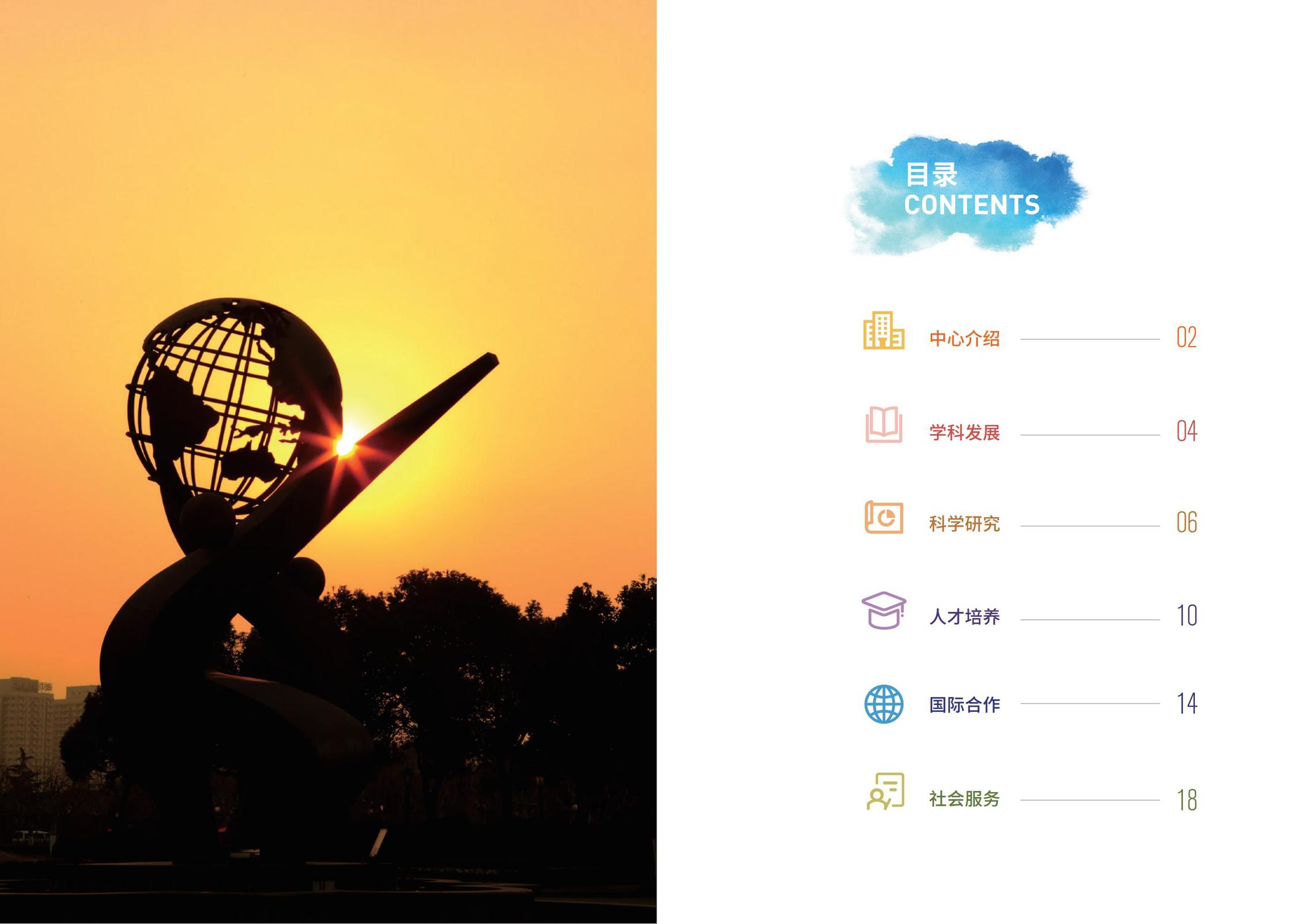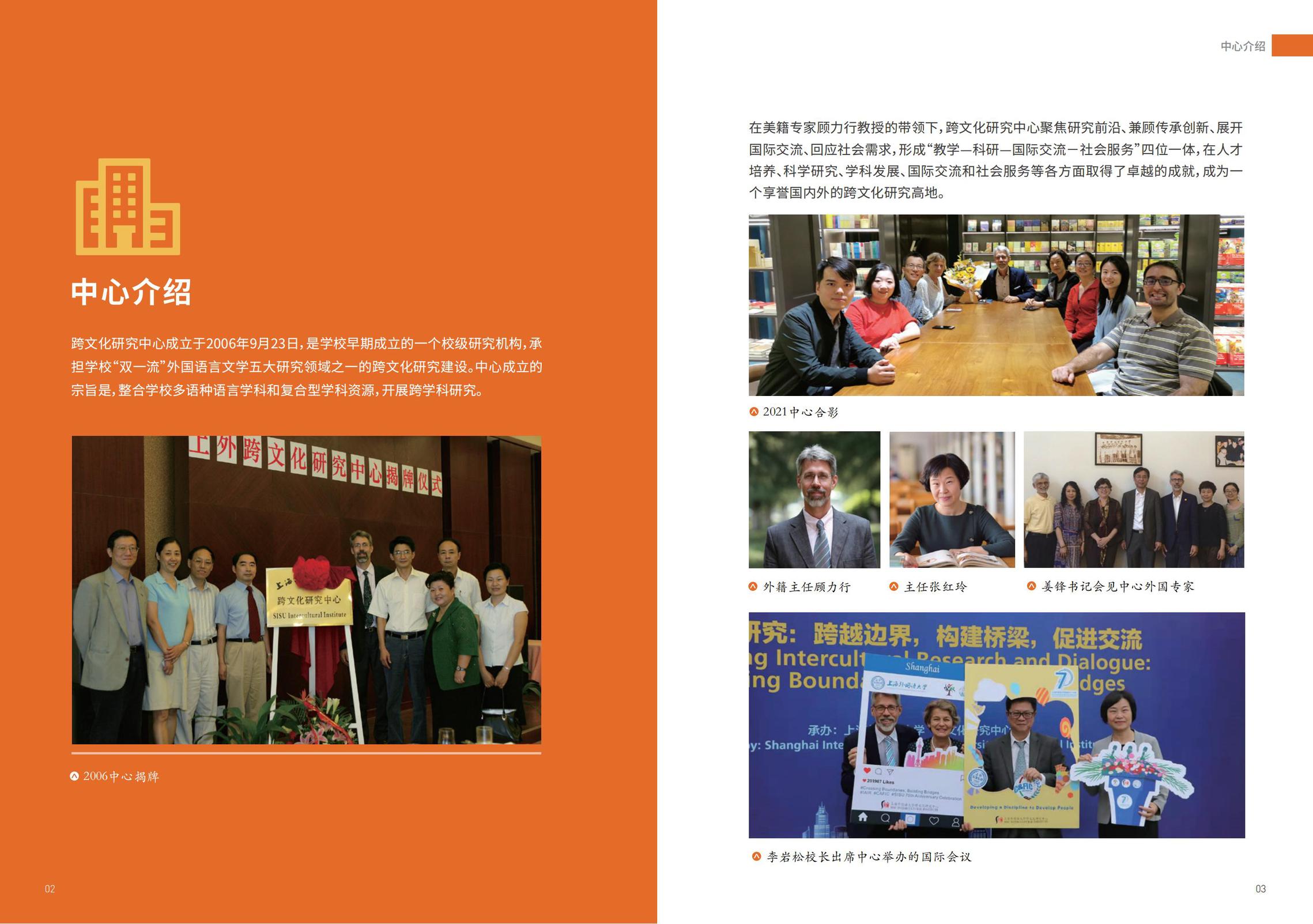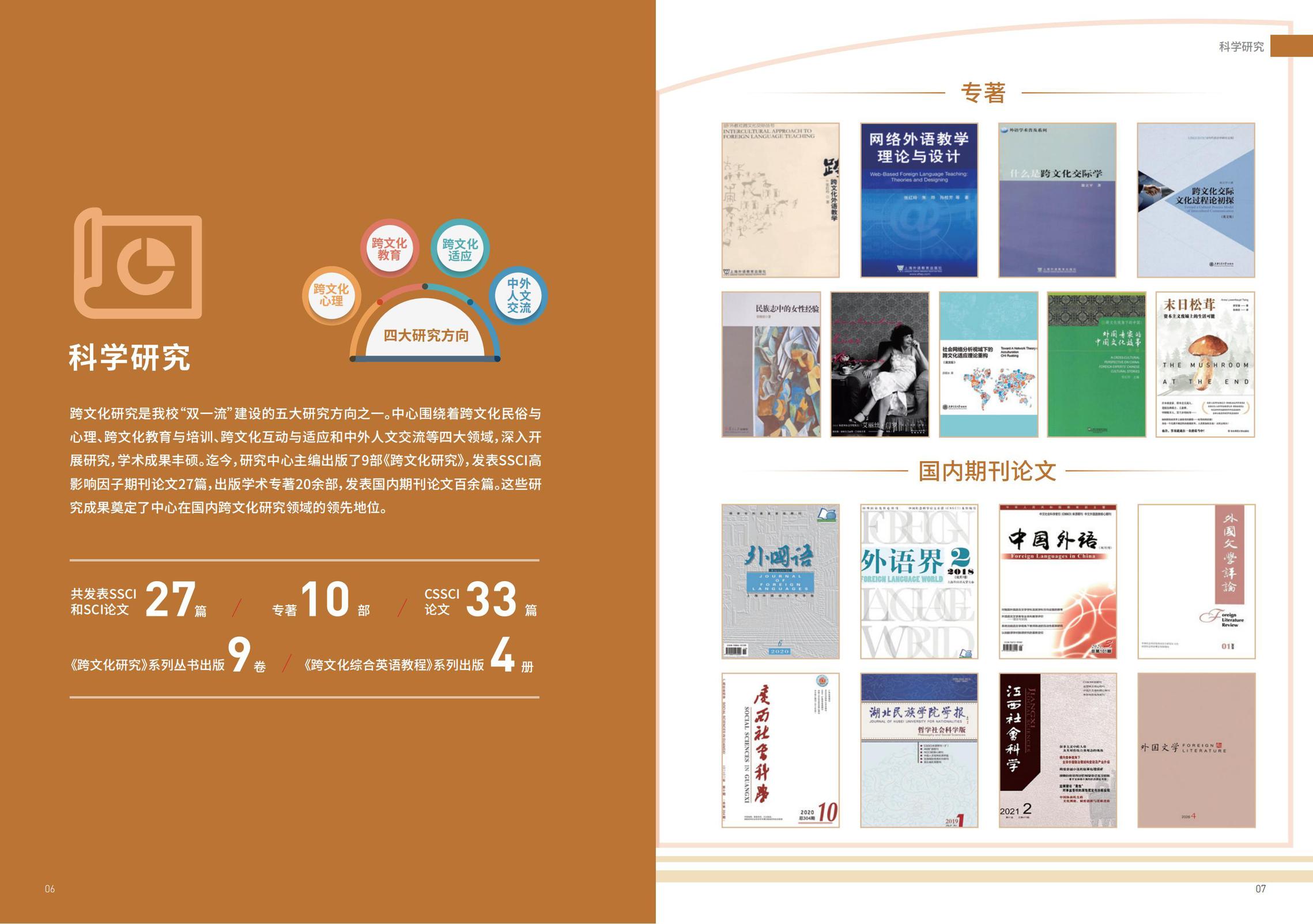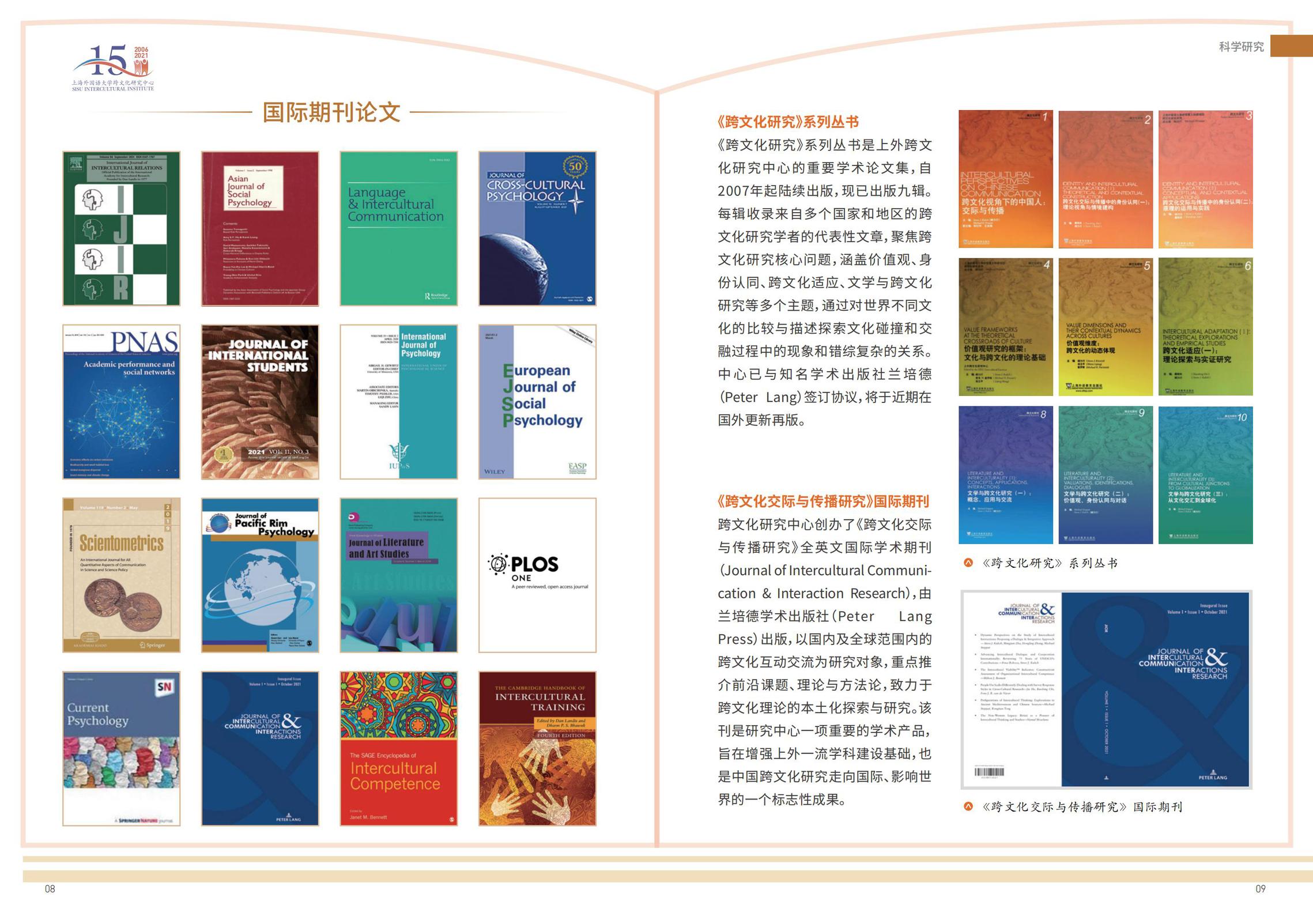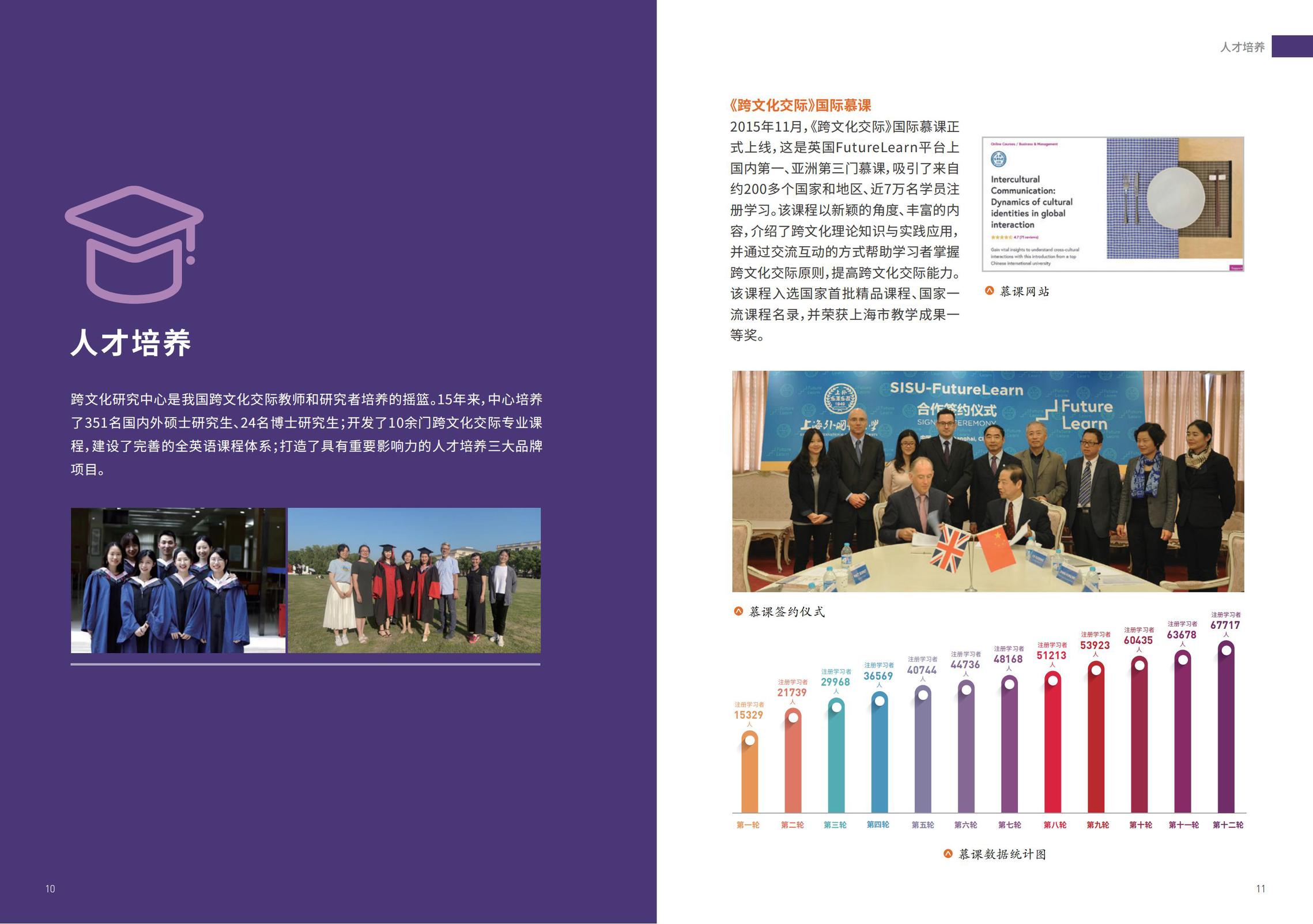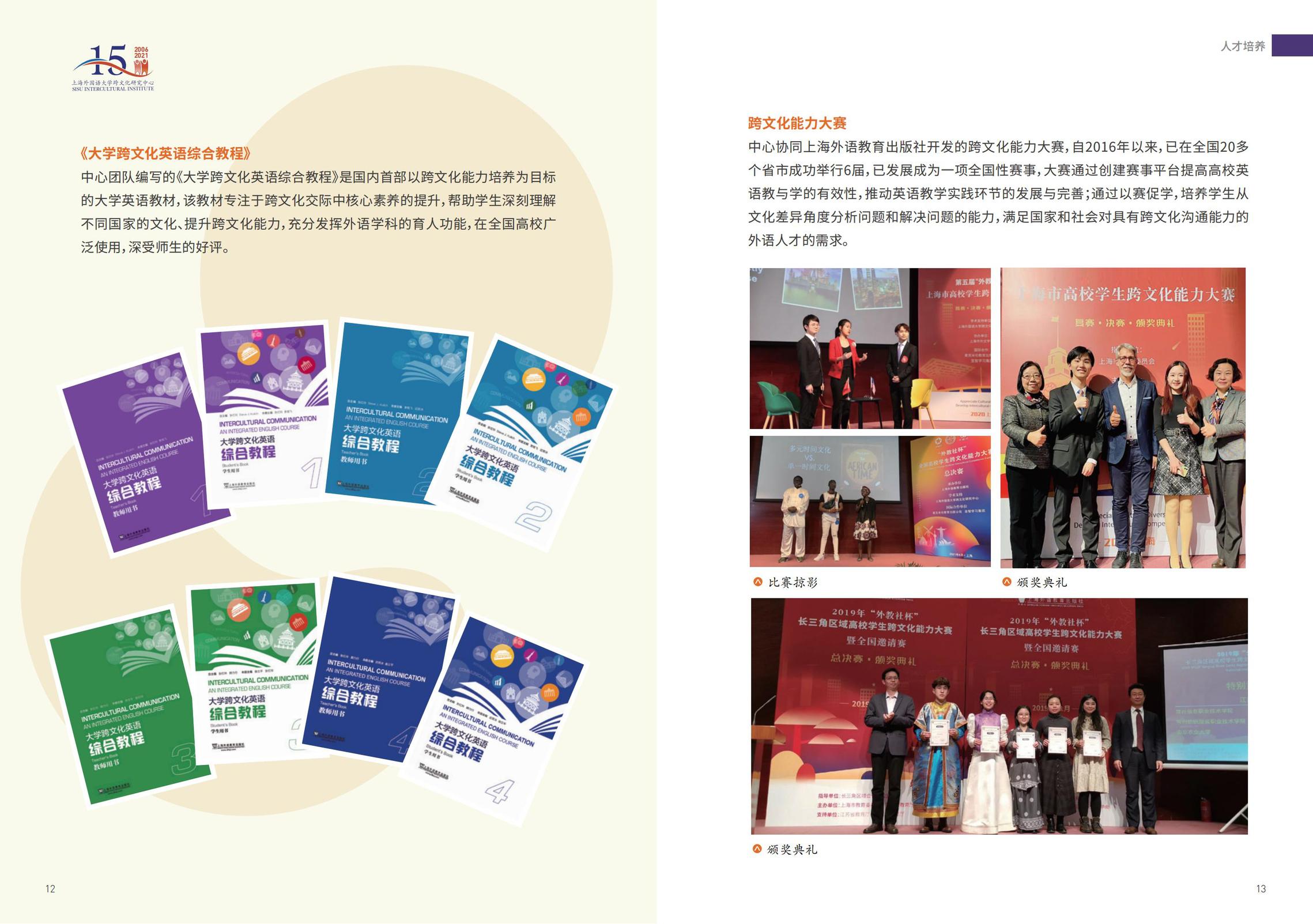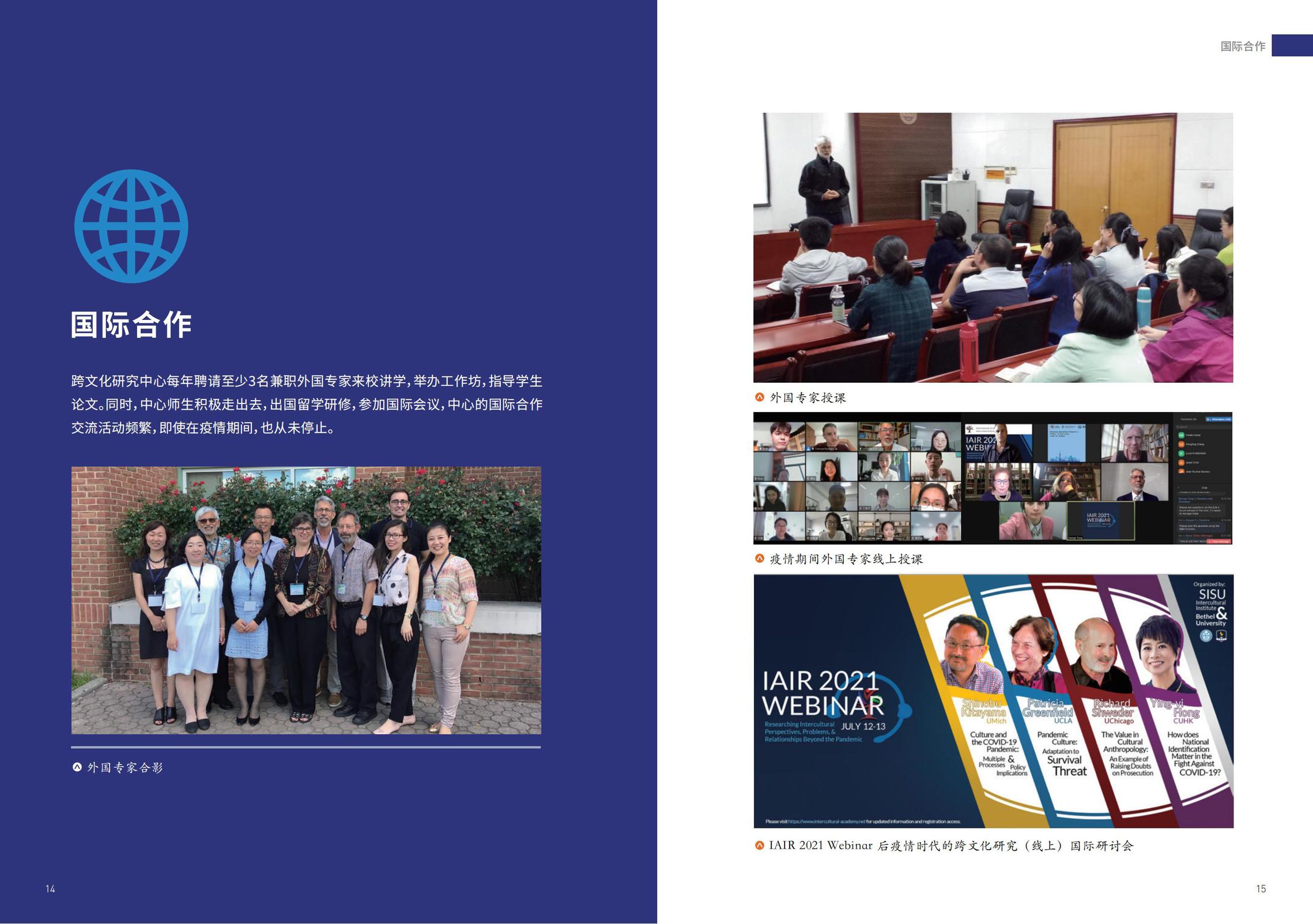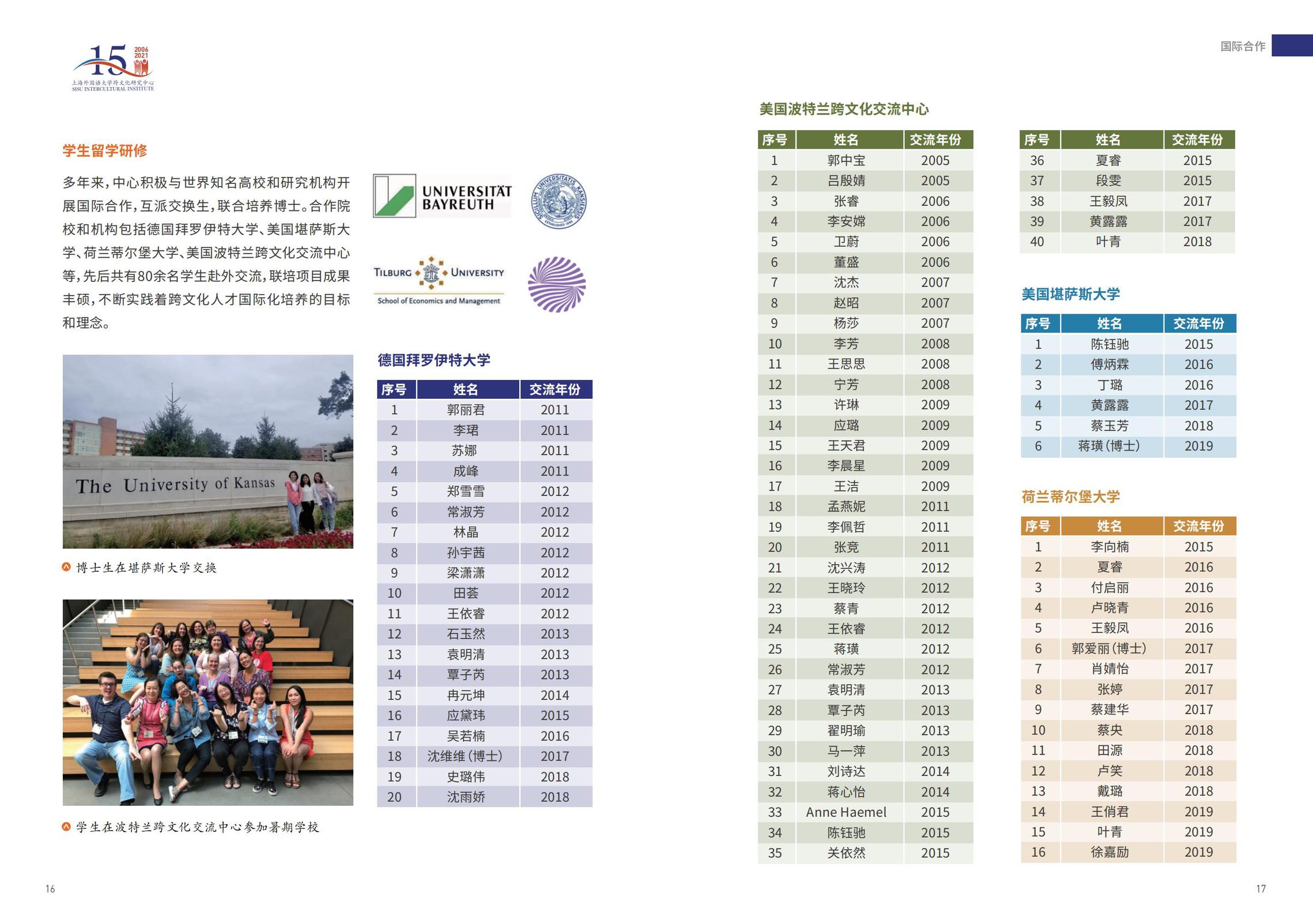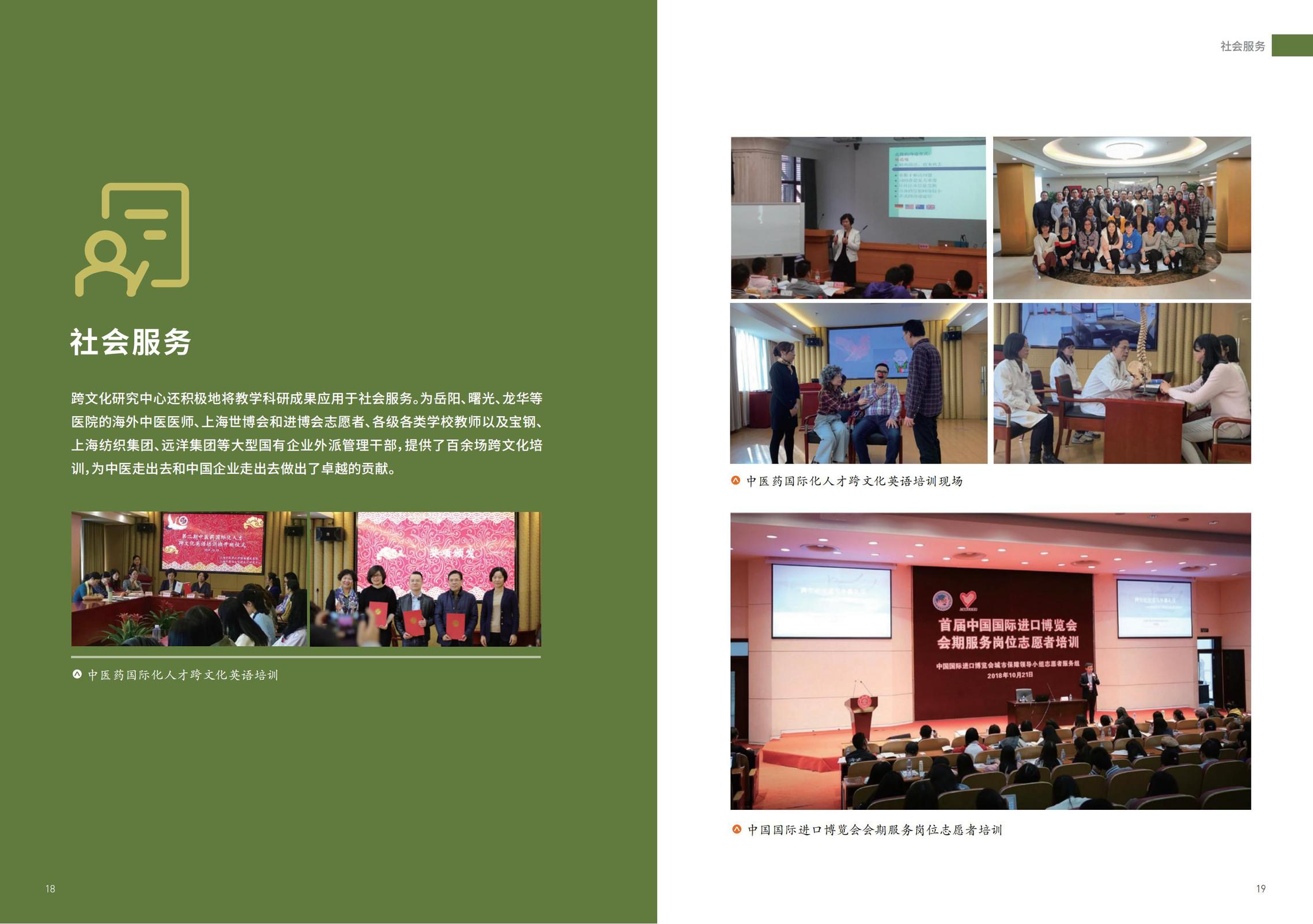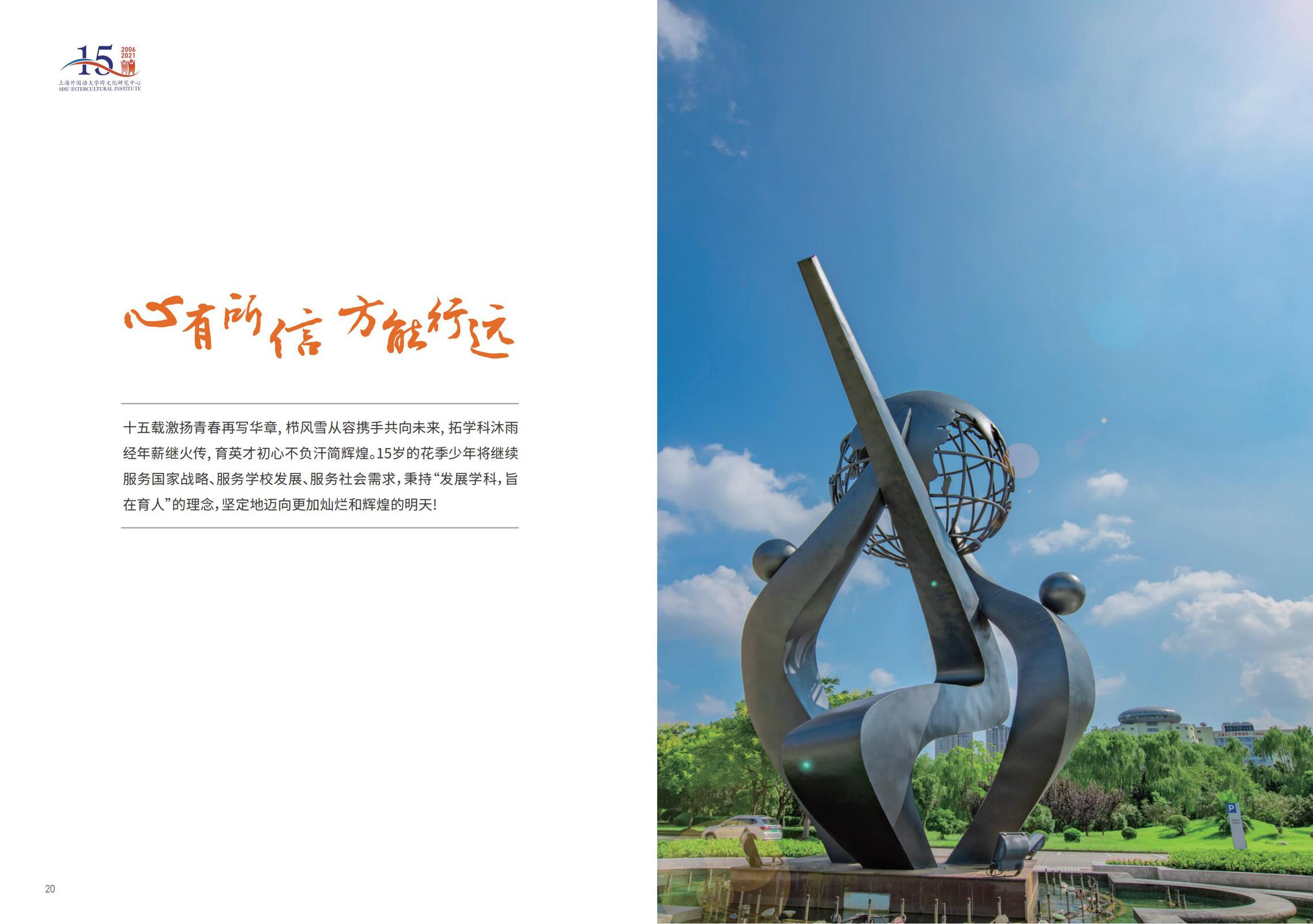 跨文化研究中心十五周年纪念视频 跨文化研究中心十五周年贺词视频